Hi everyone,
My name is "Archie" and I'm the son of Chris(PE, SA).

.
This is my personal diary and you are
NOT
allowed to write in my diary unless you have me in your hands!!!!! Very important rule that, as I want to share with you all my travels without having to read between loads of

! Then when my posts appear.....it will be a surprise as I will be with a new friend!
Friday, July 3rd 2009
This was a very special day for me. I was Born into the world in the sunny views of Port Elizabeth. My first sight was of my DAD (Chris). I think that he loves me very much as he took me for my very first ride on this day. We when to a place called the "Post Office". It was a weird place as there were no cars but lots of blue boxes and a counter.....
The last thing I remember is Dad taking a picture and then it all went dark!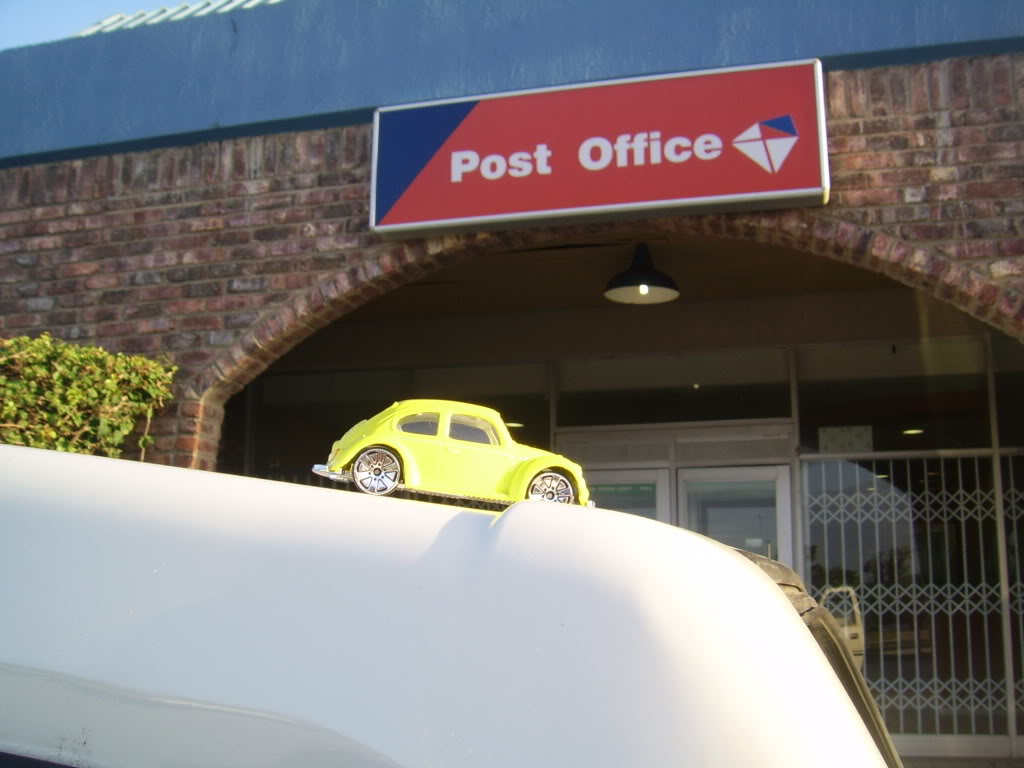 [/quote]
Thursday, July 9th 2009
This morning I'm woken up with a bump. Not knowing what happened but I'm still in the "Post Office" but this one looks different. It's no longer sunny outside, in fact it's raining and there's no sign of my Dad

Thursday, July 16th 2009
Today I met a new person. He says his name is Dirk. He says that he's going to look after me for a while. His wife is very nice. She makes me a oil bath and I feel better. Dirk explains to me that I have been "travelling" and that the Post Office is a portal machine. When I go there, it becomes dark and then days later I arrive somewhere strange and different. Not sure if I'm used to "travelling" yet.
Friday, July 31st 2009
So tonight whilst I was just settling down for another night, the doorbell rings. There's this strange person at the door saying "Where's Archie....?" I'm a little scared as how does he know my name? Does he know my Dad? Why does he want me?
Uncle Dirk says goodbye and hands me over. It's dark outside and this guy takes me.
Saturday, August 1st 2009
I wake up and there's a little girl whose walking around with me. I ask her name. "Darcie, I'm 8" she replies. "I have somewhere safe to put you as we don't want Jessica to get hold of you. She's my little sister who's 3 and crazy!" I like Darcie. She puts me in a cupboard with LOADS of friends.....she even places me in the right place for my size. It's great in here, there are Buses that know my Dad! They tell me all about him and we have a party into the night. The cupboard has it's own stripper! This is totally amazing and I now know how to party.....!

Sunday, August 2nd 2009
Woke up this morning and my head is killing me. I hear the voice from the person who took me from Dirk. He's saying to 3 girls...."Where's Archie?". Darcie says I put him away from Jessica, he's in the display cabinet. He comes across and says hi. He's Frank. The party all comes back and I remember that the others all talked about him. He's also known as Dutch Diver or for people who can't read.....Dutch D
r
iver. He says, come on Archie, I'm taking you on your first run.
He takes me out of the cupboard and into his garage.......there I see the Giant!!!!! Now I'm really scared....this thing is more than 50 times my size! It's like a brick not sleek like me but strangely I'm attracted! Her name is MO and she tells me how Frank saved her about 2 years ago from a life of crime and punishment. She starts up and off we go. This is a much nicer way of "Travelling"I think to myself as we travel along a coastal road watching for Whales....then I see one! My first whale sighting and it's amazing. Unfortunatelty, I found out that Frank can't multitask as he couldn't take a picture whilst MO was taking him for a ride

We then meet up with loads of others! It's very sunny and I get a polish. They set fire to a pile of wood and then I start to think, these people are a bunch of fire starters, but then Frank explains this is a BBQ or as South African's say a Braai.
Here is Muderick, He wis cool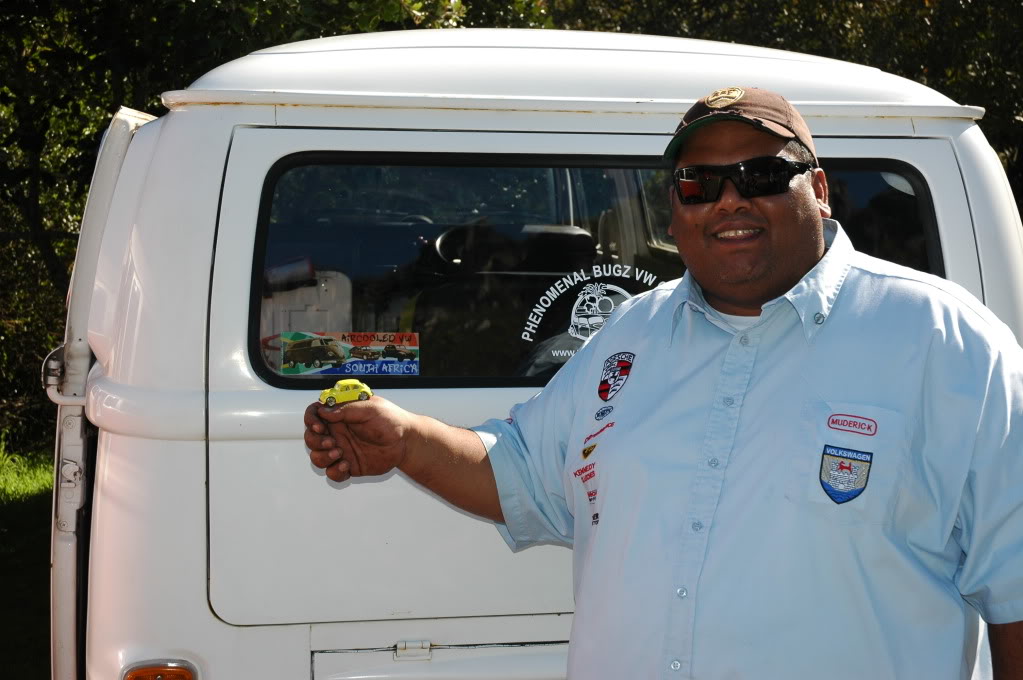 Now that MO is sleeping again, I ask for a few pictures.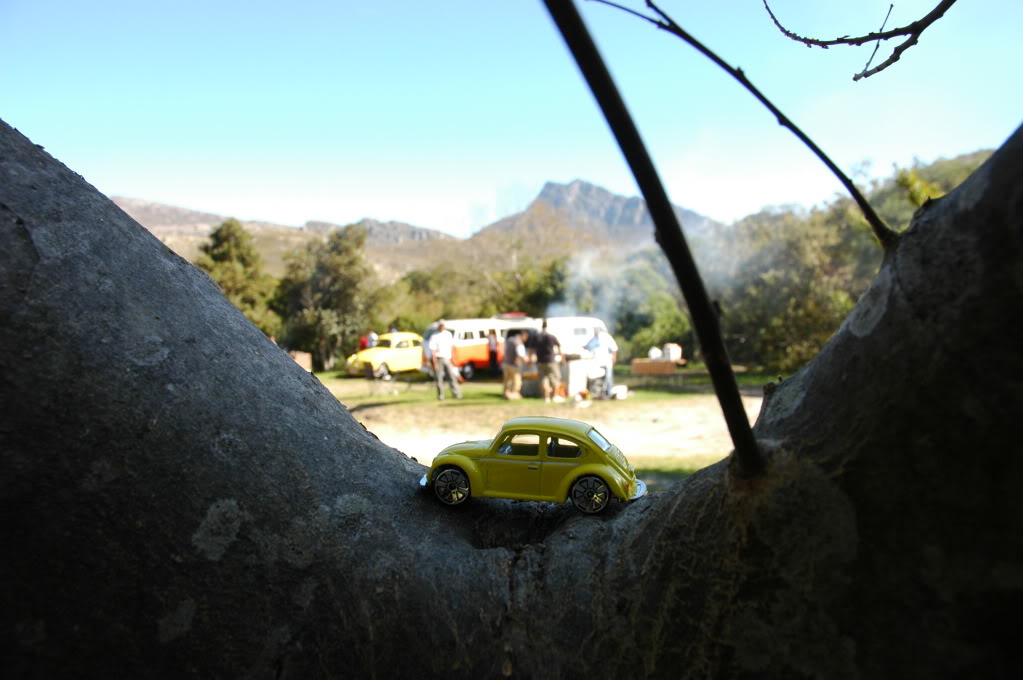 I then meet my big brother

I can't believe that last night I'm partying with loads of friend my size with a stripper and now I'm meeting my big brother.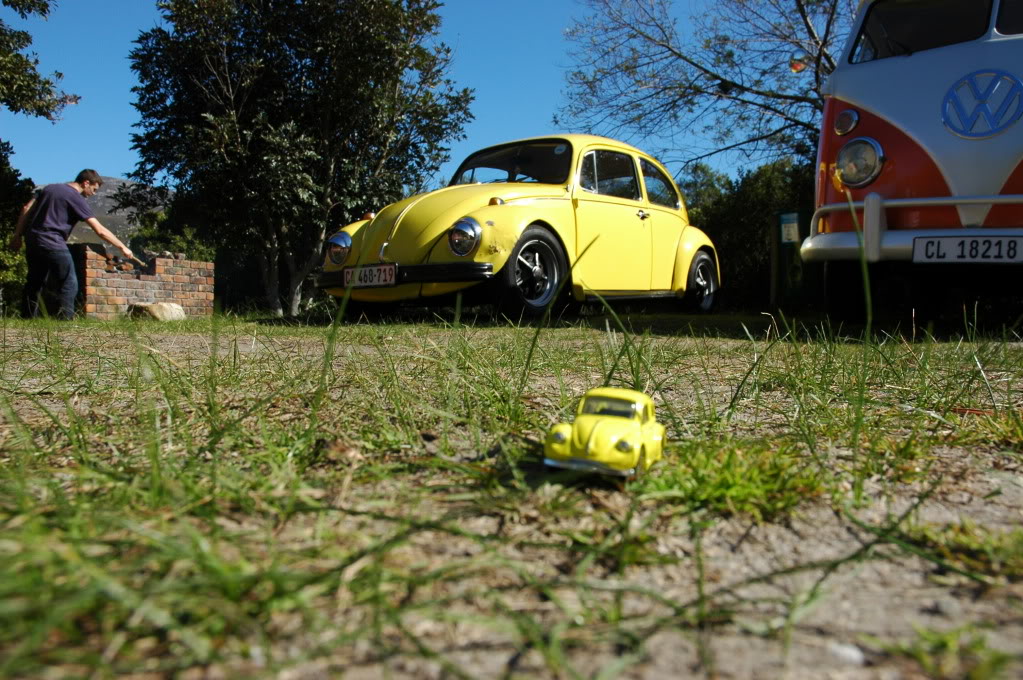 Then we get a picture of the place we took the run too. Darcie couldn't come but Jessica did with her friend Kiara. She's not as bad as Darcie told me. It's beautiful here.....Called "Betty's Bay"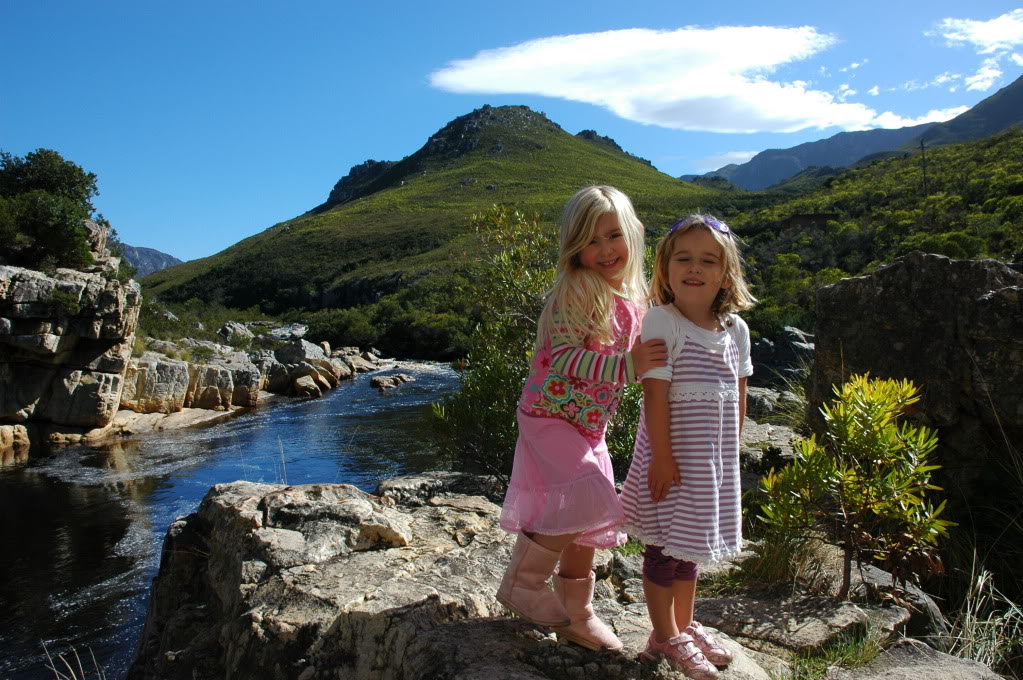 I ask for a picture with MO and Frank jumps in. He can be a bit of an arse! Afterwards he tells me that I'll be going to the portal place again very soon to visit somewhere else. He's explained it all to me now, travelling all over the world to visit people who like ACVW's...(I'm one of them!

)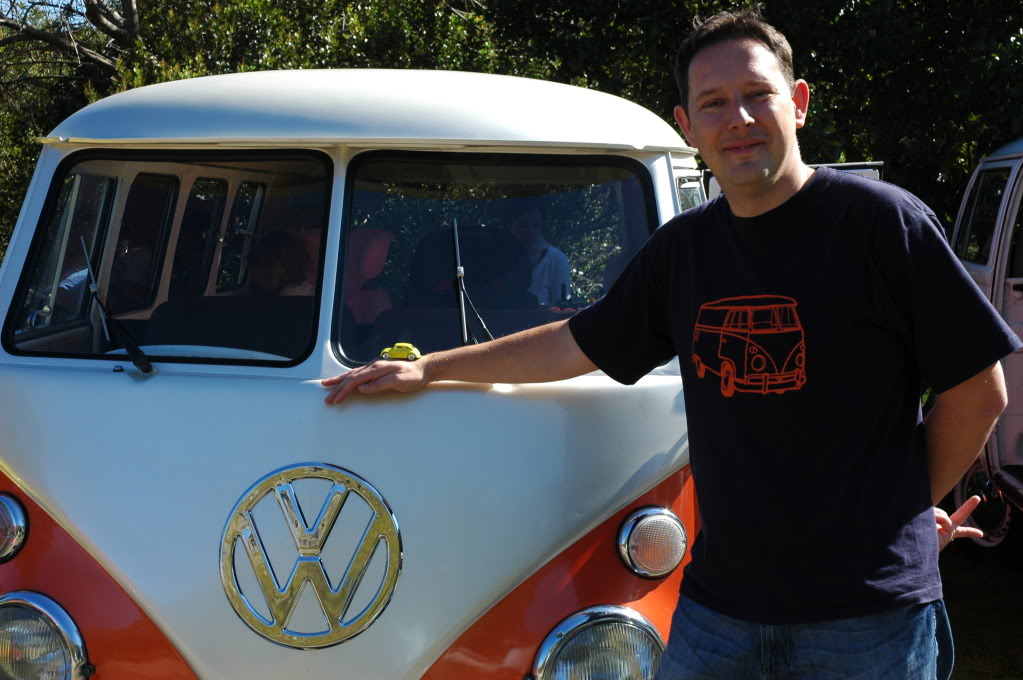 He says he can't tell me where I'm going but he promises I'll have fun and that we will met again!
I like Frank. MO told me on the way home, he's saving a Beetle like me!