OK, so maybe its time for a bit of an update.
My ball joints were in dire need of replacement as were my wheel bearings. So, I got hold of a proper set of German ball joints and went about fitting them. Lets just say that this isnt a job for the faint hearted and not having a press leads to things being rather entertaining.
The bearings were simple, old out, go to SKF, get new bearings and seals, put new in, incl races.
As for the ball joints, well this took a lot more time than I thought.
As can be seen below, the boots were shot and they had lived for quite a while with the torn boots.
As per the manual, if dirt gets past the boots into the socket, then you need new balljoints. Why? Well, the joint itself is supported by a special type of plastic or nylon. So, if sand gets in, then it tears up the plastic socket.
The old balljoints still had the VW stamp on them, so its possible that they were the originals.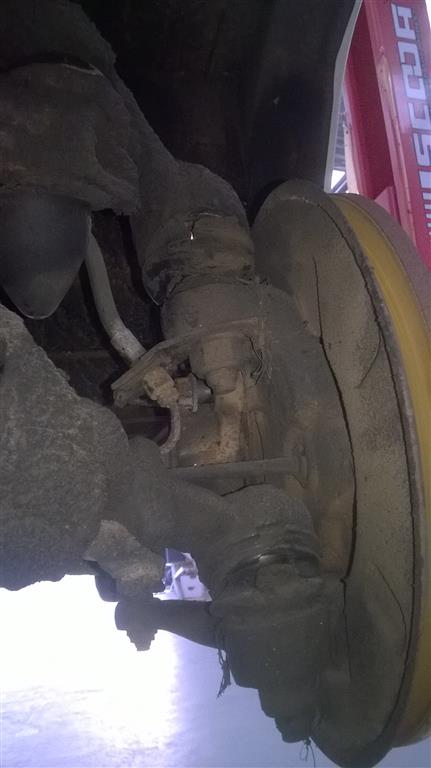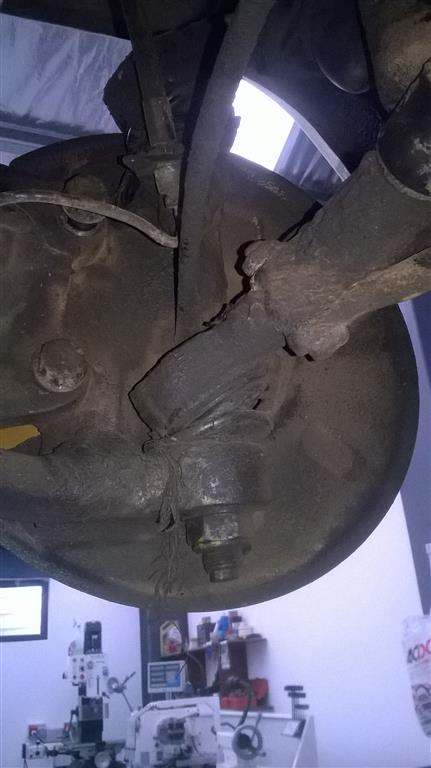 So, how to go about it...
Obviously start with taking everything apart.
Then use a 4lb hammer and drift to pop them out.
OK, that didnt work.
Youtube
Get hold of a ball joint removal tool.
Set it up and find that none of the jigs work and discover that VW has a special tool that us used to press out the balljoint... so measure up the new balljoints, design and make the jig to take it out and another to press it back in...
start with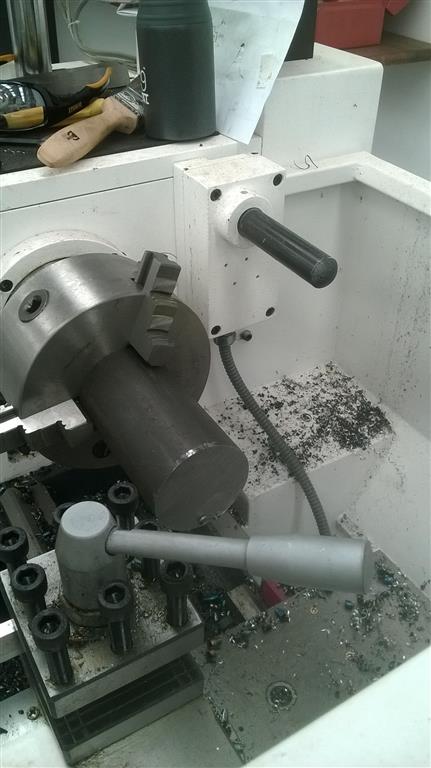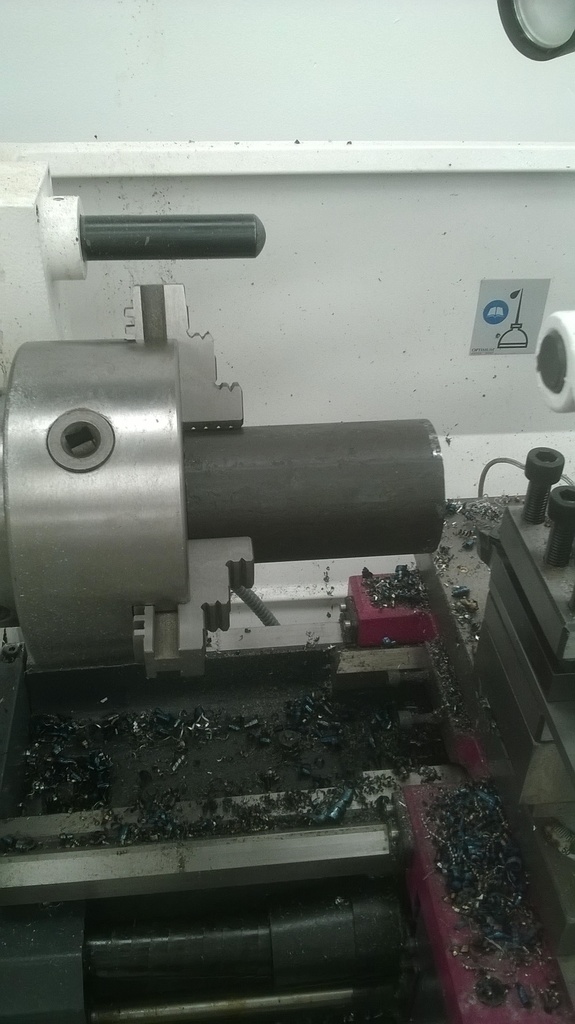 and end up with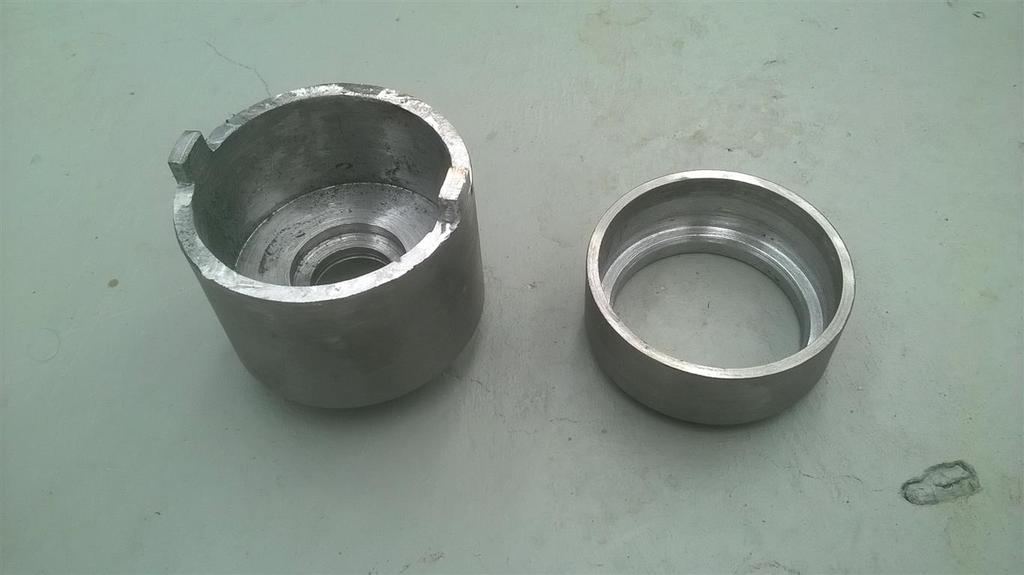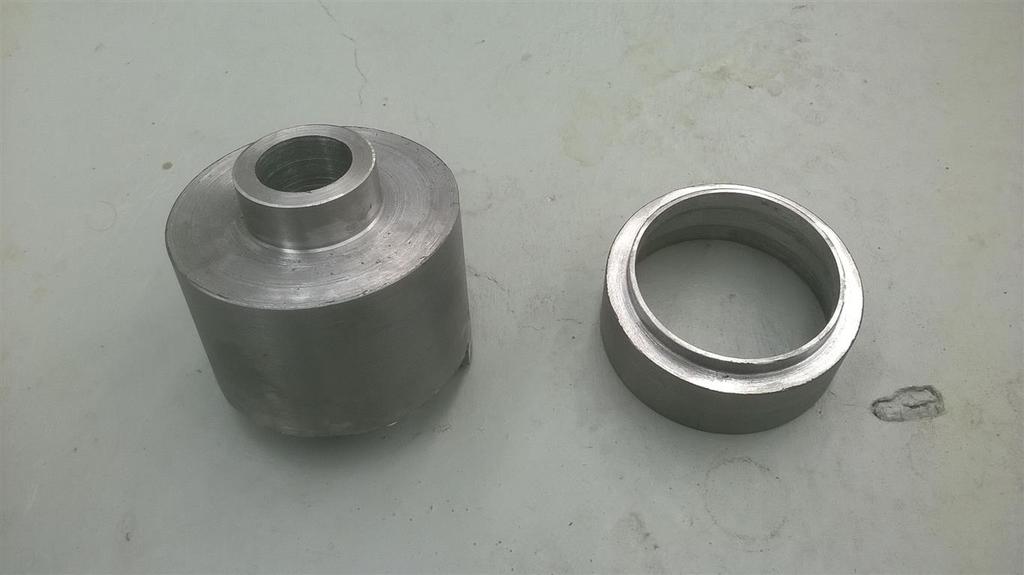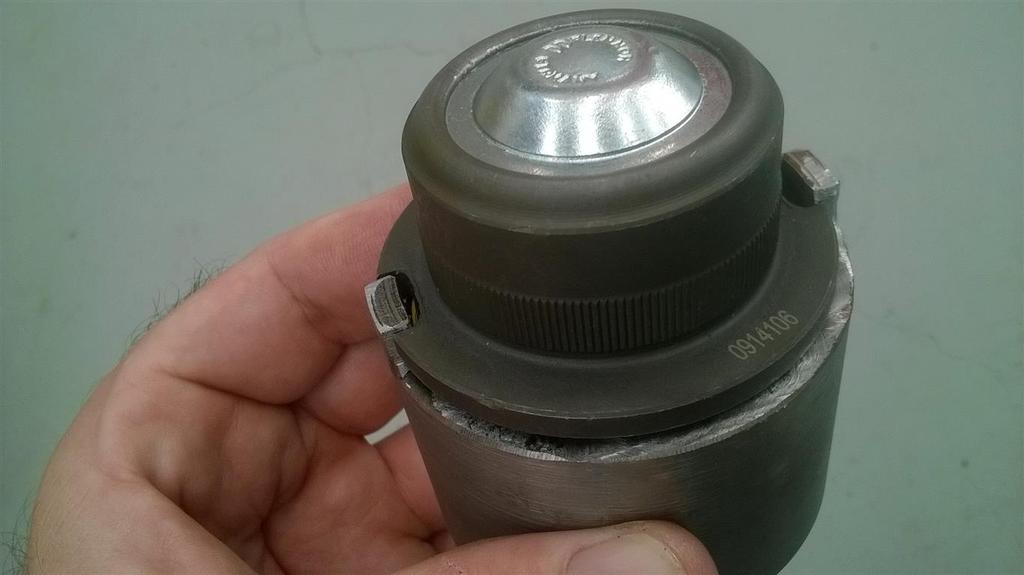 OK, use ball joint removal tool.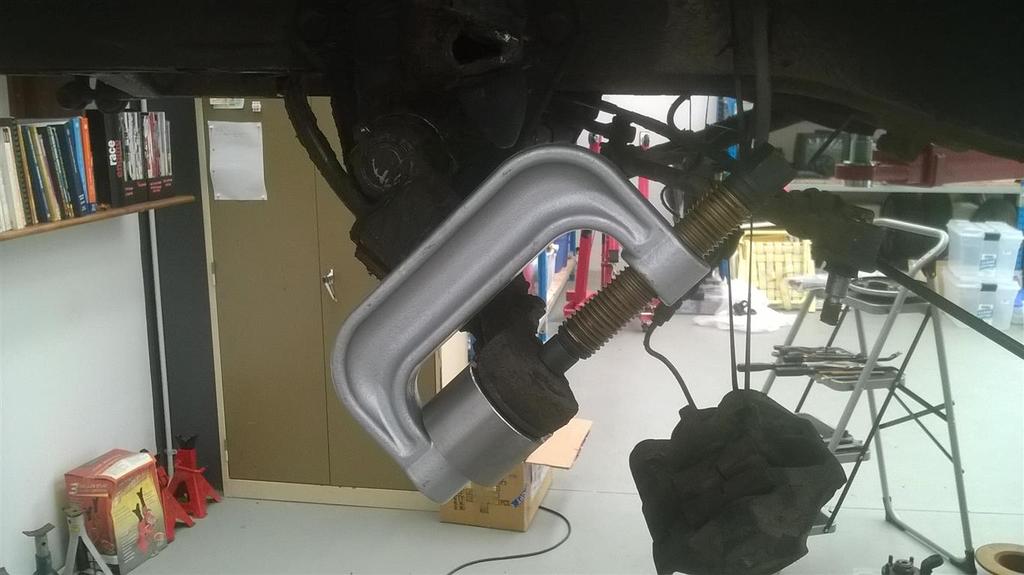 Nope, I see it flexing too much - so add heat... nope, this doesnt work either. OK, keep the heat, press harder, surely it will pop off sooner or later - ok, maybe I should have made my jib a lot stronger - the tabs have now bent out of the way, I suppose 5mm thick isnt enough.
So now what?
I'll leave the rest up to your imagination. And no, I didnt take it to someone with a 30ton press, I did it all myself.
Putting it back together was a simple task however.
I do have to thank @fourier for the advice on how to take the anti-sway bar off the front end. Simple when you know how...
Step 1 - clean the damn thing properly.
Step 2 - bend aft tab of carrier down
Step 3 - knock tapered bottom part of carrier forward - whole carrier comes apart and anti-sway bar can be removed.
I also replaced the front shocks. I wanted to replace the rears, but I totally forgot to do it.
Then I decided to take a chance at the engine sound that has been driving me nuts. I always blamed the exhaust, but I began thinking about it possibly being rocker noise. So I purchased a solid, bolt together rocker arm shaft and set up the endplay meticulously.
Well, it wasnt the exhaust, it definitely was the rockers. The engine now runs silently.
It seems to idle pretty low and quiet now, so I connected a tachometer to see what it idles at. Well, to my surpise, when warm it idles at 550rpm. When cold it ticks over at 450rpm. Heck, no wonder it wants to stall if I am gentle when pulling away from a stop - I need to increase this sometime.
The test drive was a success. I took the van for wheel alignment, got it home, put a few things in it and drove it to Bleomfontein for the weekend.