Now onto clearancing the case for the long stroke crank, short rods and bigger pistons.
I hate clearancing a case for a long stroke crank... Anyway, its done now...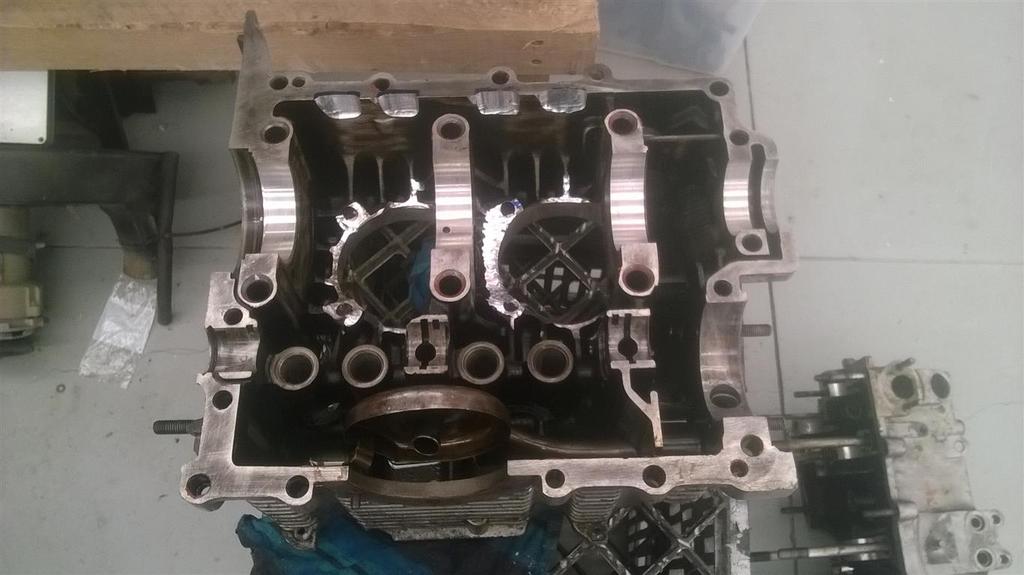 Then I moved onto some more mocking up. Not gonna go into all the nitty gritty of what needs to be checked, but lets just say that its everything.
When pulling the pistons out of the liners to measure these all up, I noticed a hole in the one new liner... yay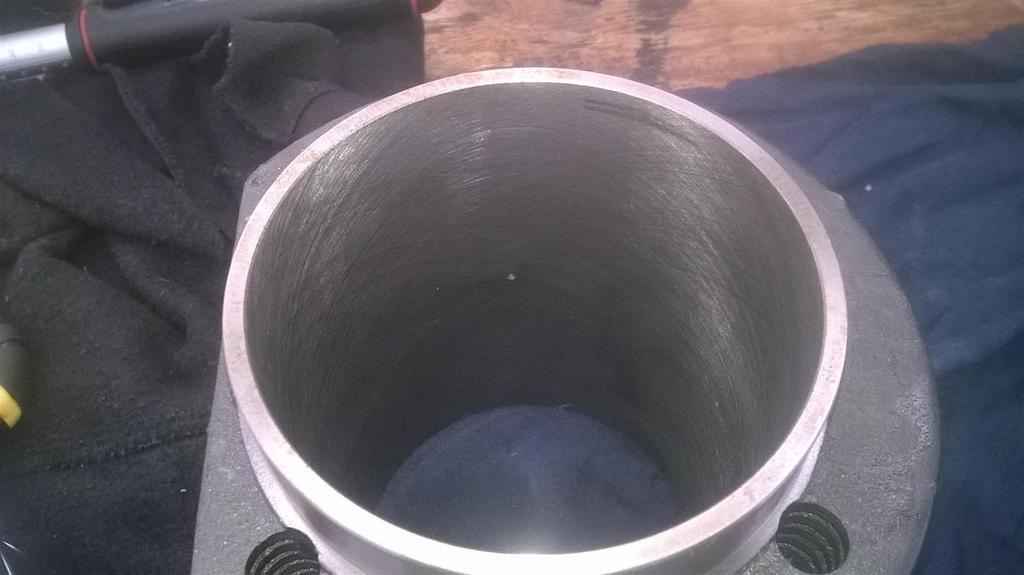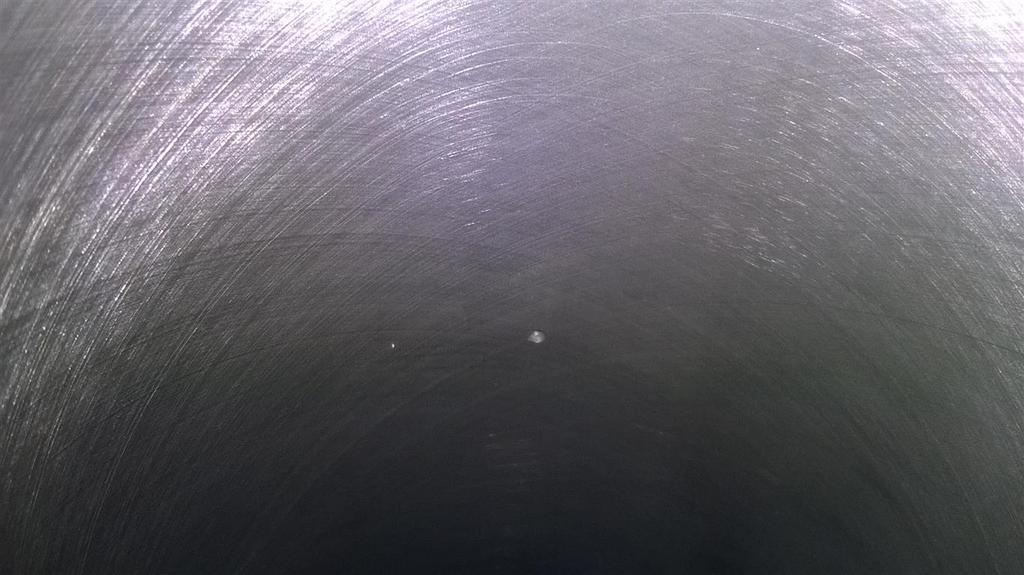 The best part is that these are imported... so getting a replacement is going to be a PITA.
Good thing I had a spare set on the shelf, I'll deal with warrantee later, for now, I'll keep on with the project.
Checking deckheight to calculate the shim sizes that I need