Well, here are a few pics of my recent trip to fetch a 1969 panel van. This bus recently appeared on the forum to be stripped for spares, but I couldn't let this happen.
I also wanted this particular panel van to complete my collection of 1969 bay windows. I had last year picked up the single cab, double cab and 2 busses, so nice to have the different variation all 1969 models.
viewtopic.php?f=37&t=34261&hilit=1969+double+cab
Last weekend we drove up to Johannesburg to fetch it.
A few pics of the first stretch, which is always good to be heading up with all the excitement.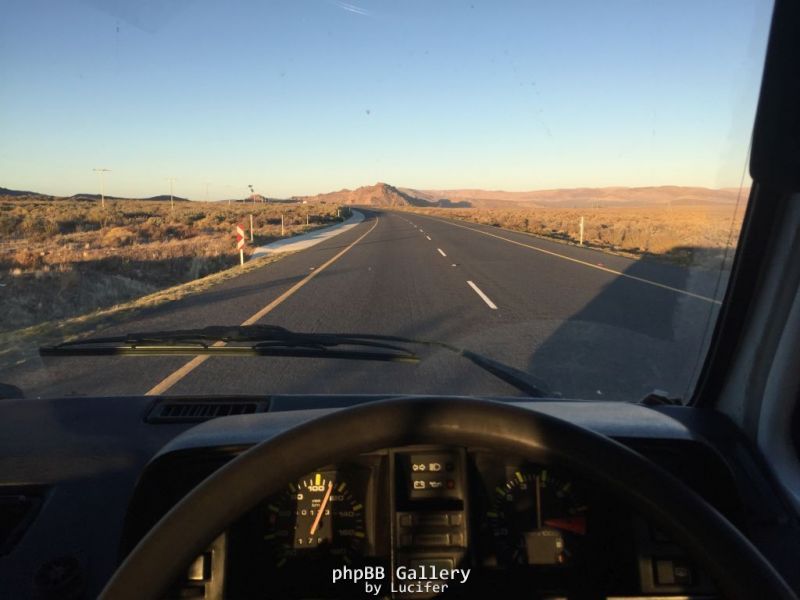 Travelling through the Free State the next morning. I already have the spare trailer tyre fitted here, but on the trip up during the night I lost one of the tyres caused by a loose brake caliper that jammed to the disk. It seemed the trailer was towing a bit heavy but could not feel anything wrong, until I saw the smoke. I stopped immediately but the entire bottom section of a brand new tyre had already been ground off. I was able to fix the caliper and spare wheel to luckily carry on.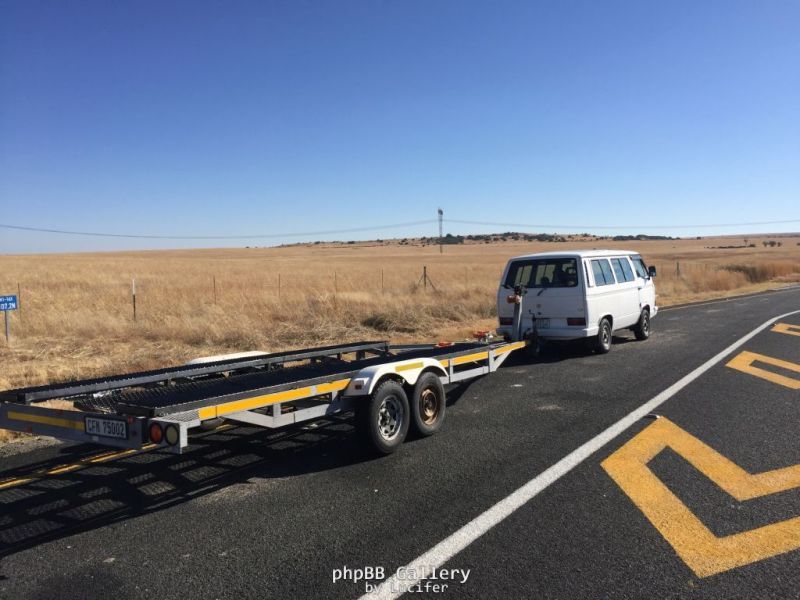 We were in JHb by afternoon to load up. We first had to help move this single cab, but man, this one is really vrot. Luckily I didn't take this one.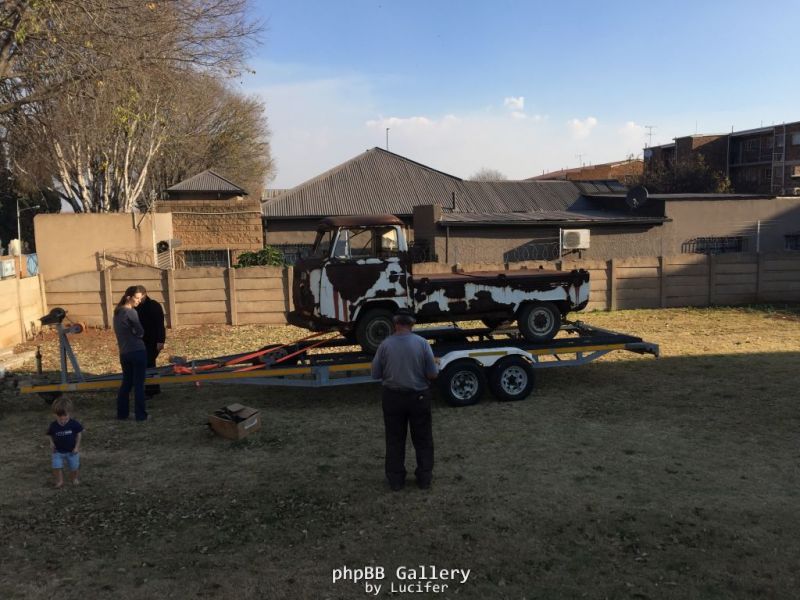 The 69 panel van where it had been standing for many years.