This is a sample of the bull

that consumers are subject to in the car audio industry.
You fork out your hard earned cash for a wiring kit to hook up your mega watt car audio system.
You pick the fancy box at the "too good to be true" for you only price and head home.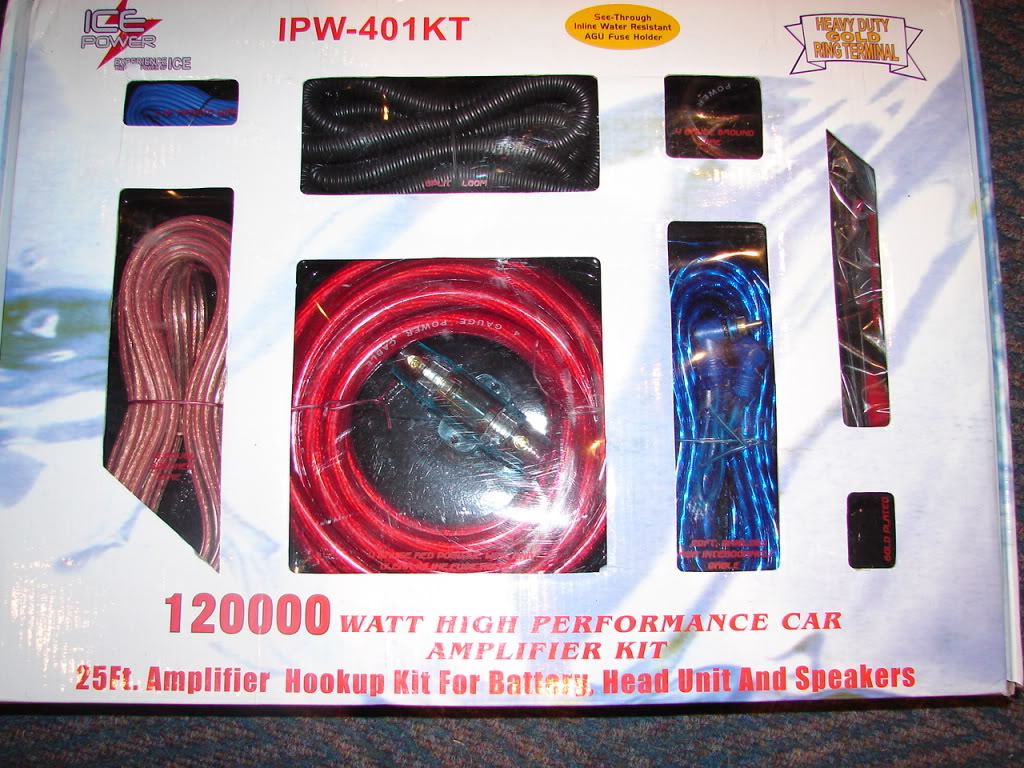 But when you start the installation, you find that the 4# power cable that looks like this in the box: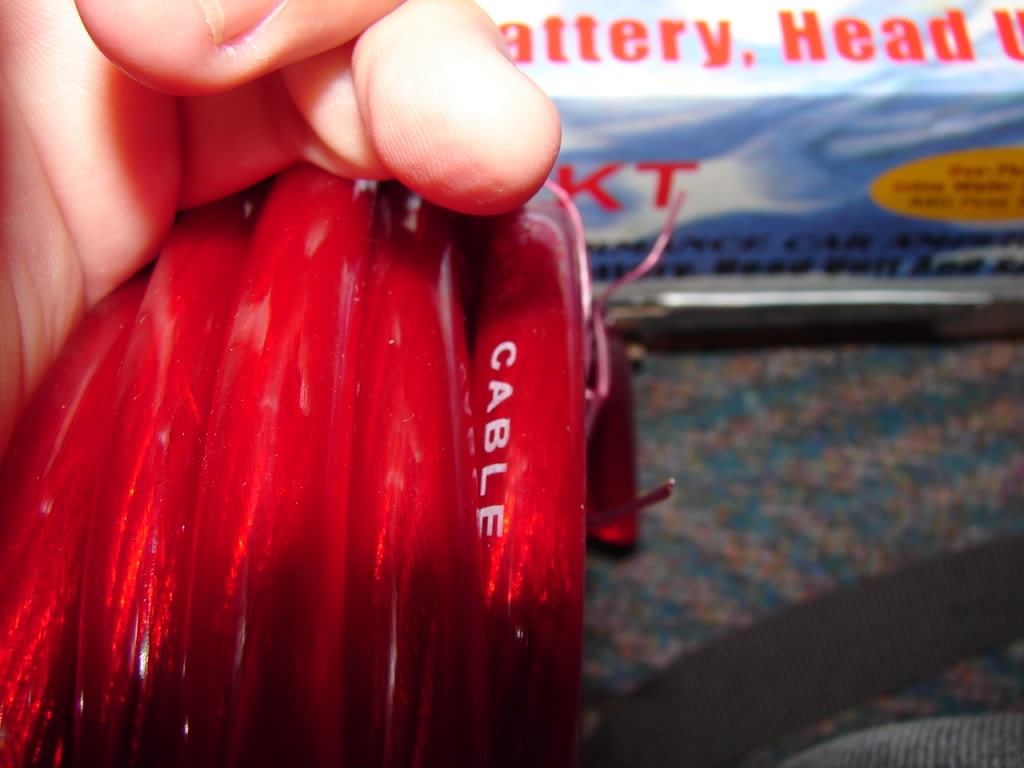 actually look like this when you compare it with an actual 4# cable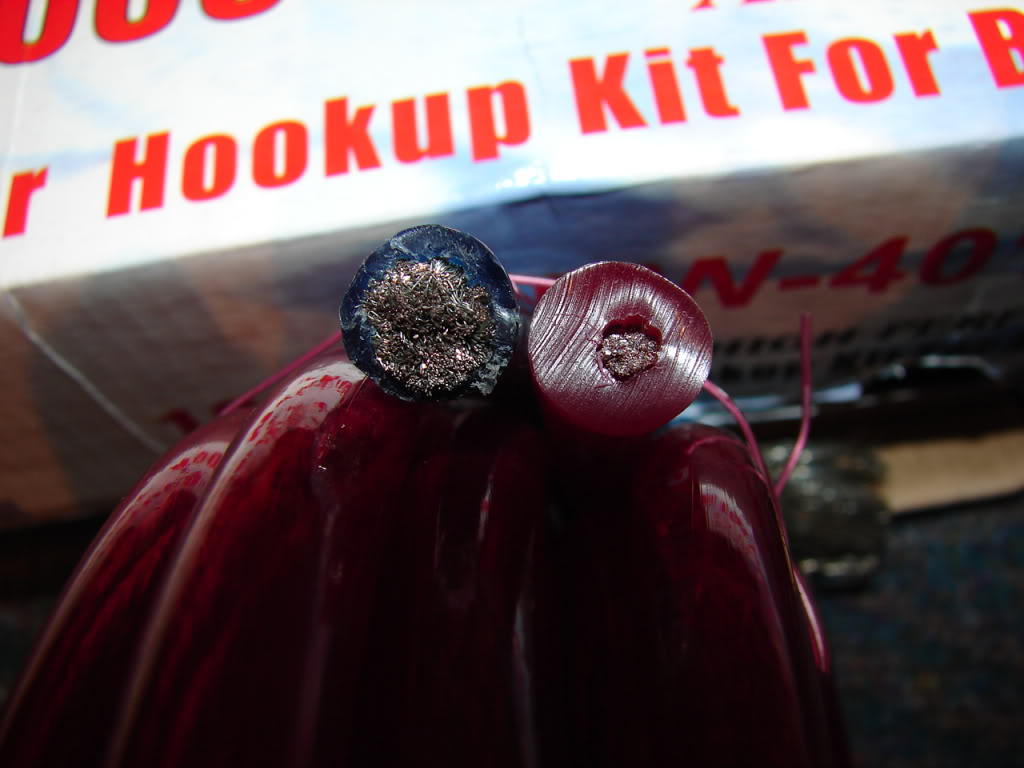 I appreciate that most of us are watching the finances very carefully, but it really "pays" to pay a bit more for the good stuff. Spend your money wisely and beware te slick salesman.