I did a whole install in my Jetta.You have to decide what you want in the car,and where you want it.I installed the PS2 in the rear seat and two screens in the front seat head rests.You can fit the seperate screens,but that will mean buying screens that fit with straps,not always succesfull.The ones I bought you can buy from most of the autoshops like Autostylin.It's neat and has a flap that zips closed when not in use so you can't see it.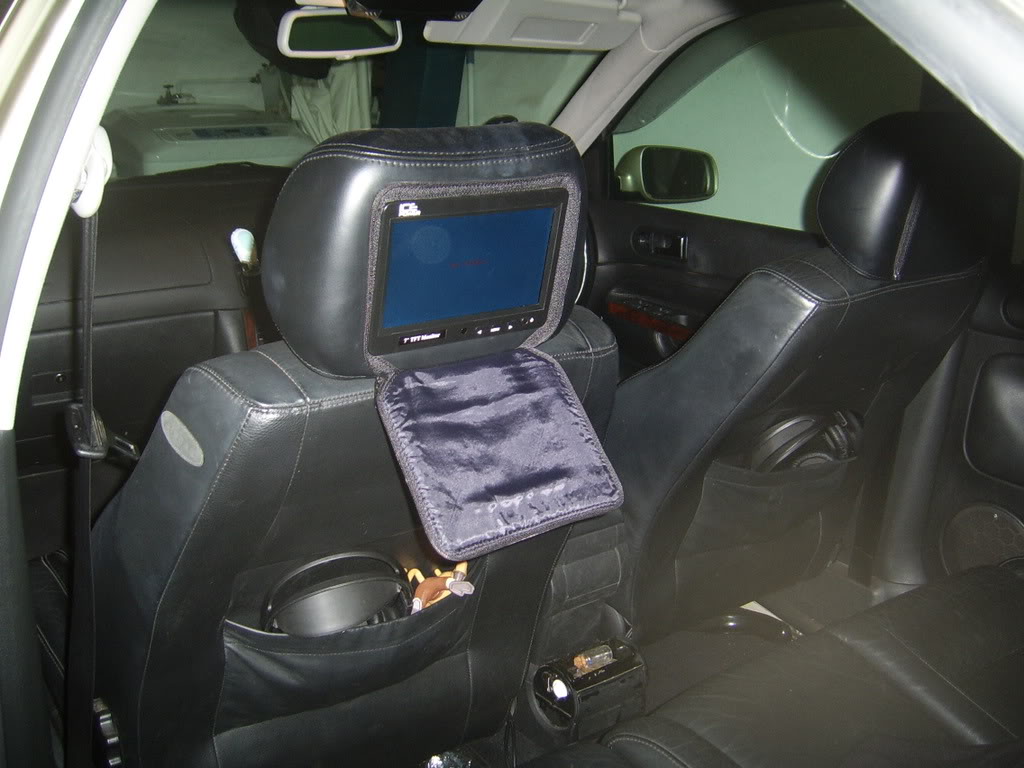 The screens I fitted has infrared senders so that you can use wireless headphones.I also installed a roofmount screen infront,so that the front pasanger or seatcover can also watch a movie.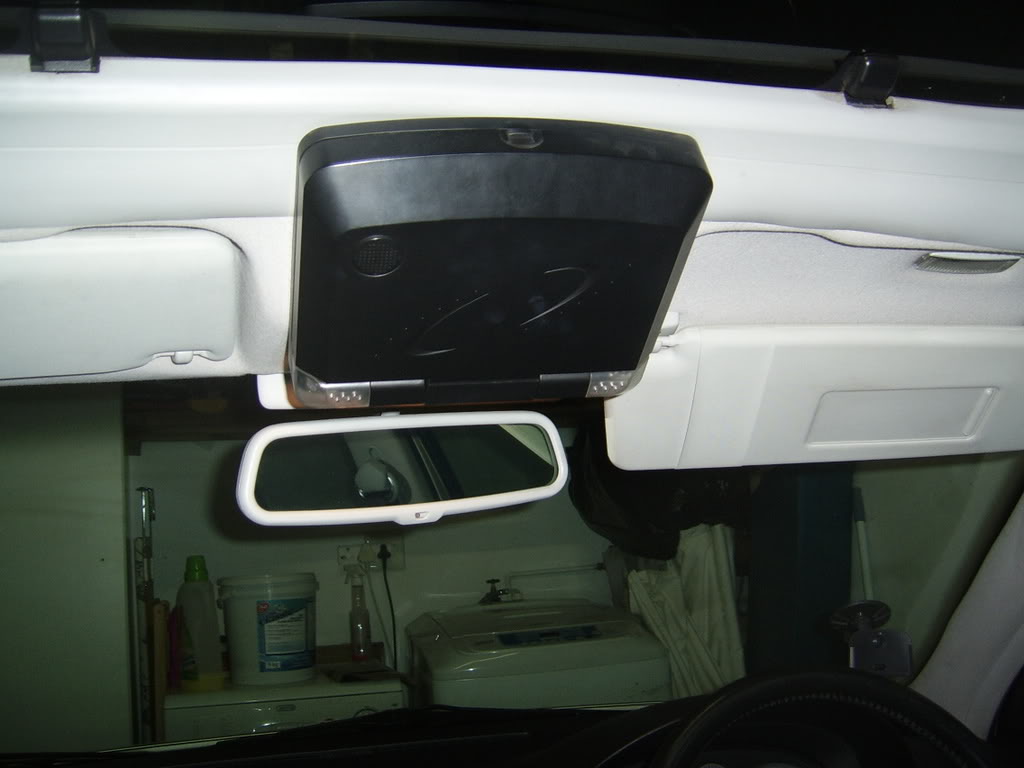 PS2 is easy to fit.You need 2 things,the PS2 that has the external transformer that converts the 220v to 14,2 v and a RF convertor.
You cut the wire going to the PS2 off at the transformer.Then you wire that into the car's 12v sytem,preferably through the fusebox,or via a switch and fuse that is connected straight to the battery.The power supply is more than sufficient to power the PS2.
Then you take the RCA wires that comes from the PS2,add splitters for the yellow line to as much screens that you are fitting.The white and red RCA's(sound)goes the RF converter which also gets it's power from a switch connected straight to the battery or via the fusebox.The Rf converter converts the sound to a radio frequency that you can set to a radio channel on your radio.The sound RCA's can also be split to give the screens sound so that you can listen with the head phones.
What is nice about this is,is that the children can play games,watch movies or listen to music,while you listen to the radio,or switch to the preset channel and watch a movie with the kids.I also fitted infrared remote controls so that there are no wires that lies around and gets in the way.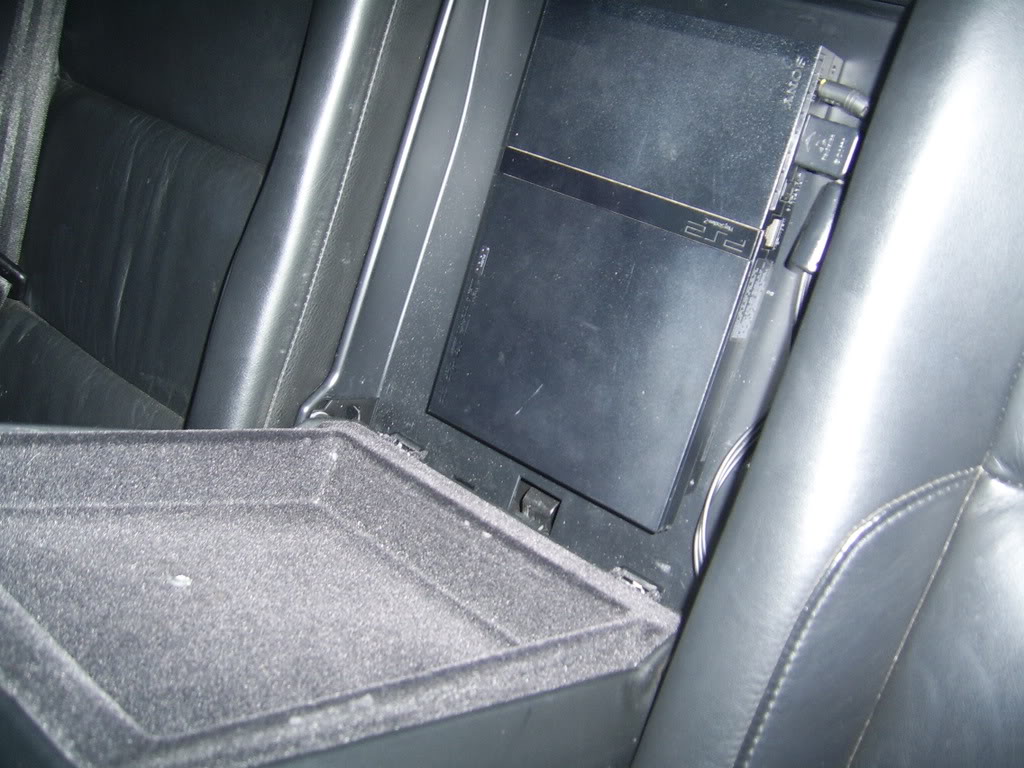 If you need anymore info ask me,I know how it works,and I can help you with the install.