I share your goal in trying to get the cooling system functioning as well as possible...and that does not just mean cooling.
With my latest build, I've set out to make the stock cooling system as good as I can get it. I've spent a lot of time finding good OEM tin, as the aftermarket parts simply don't fit properly. The engine has every piece of sheet metal, and functional thermostatic controlled flaps, as it did when it left the factory. I tested the thermostat before installing it, and added an oil temperature warning switch, just for insurance against a failed thermostat.
The engine has done just over 200km (early days, I know), but I have yet to see the thermostat open fully. Although free to operate, the thermostat does not need to open fully, as the engine runs cool, even with higher compression ratio. Good to know there is some cooling in reserve...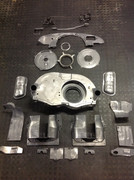 A few pieces cleaned, before paint...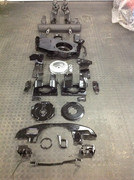 Painted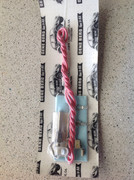 Oil temperature warning switch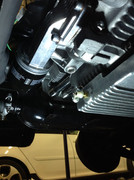 Switch installed