Right, Let's get this Project Thread started.
The Baja (Which my wife has promptly named "Skedonk") made it's way to me here in PE all the way from Nelspruit. I must admit that seeing an old VW with such little rust (Read: from inland) is really a great sight. A few spots here and there but nothing serious at all! Great!
The engine unfortunately didn't turn over when I got Skedonk, after further inspection the sparkplugs came out like such: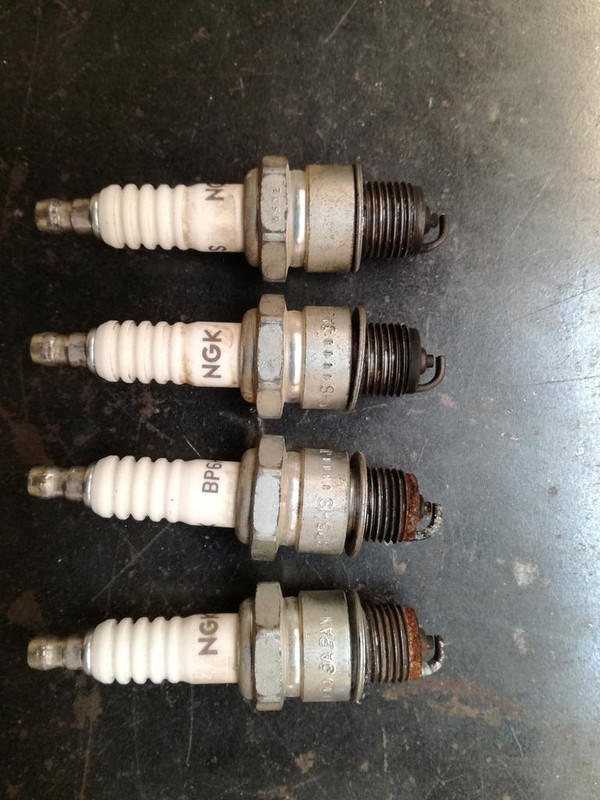 I took a flashlight and had a look down the plug holes and saw some water in the one cylinder, so sprayed compressed air down it and out came the water.
I sprayed air down the other cylinders as well and no water came out. After draining the oil it was apparent that there was little to no water in the oil.
Q20 was sprayed into all the sparkplug holes and I let it sit for 2 days, gently applying pressure to the flywheel nut every so often in both directions.
On Monday the engine became free and I rotated it a good few times.
The reason for the water in the cylinder can only be because the exhaust points upwards and rain can get in like that.
How serious is it running an engine that has gone through what I have just described? Taking into account that I do not have enough bucks at the moment for a rebuild.
There is no spark either, so I am currently trying to figure out where the spark is hiding.