Hi ACVWSA..I haven't been active on the forum for a long time..but over the lock down period I had the opportunity to start with a project that I had for/planned for +- 5 years and thought I share it with you guys.
It started when my dad phoned me and asked if I was interested in a 1953 Fiat 500c Topolino and if I wanted it,its mine.
So that same weekend me and my brother head north west to collect the car.(I have pics somewhere)
Car has no engine gearbox but otherwise mostly complete.Almost no rust as its been parked indoors for the last 40+ years.
If you are not familiar with a Topolino(which translates to "little mouse" in Italian).It came from from the factory with a front engined rwd layout..also only had 14hp powering the rear wheels and also watercooled.Now your thinking why are you posting this on the aircooled forum...
Right from the beginning I had the idea of putting the Topolino on a beetle pan with a aircooled engine.Did a lot of research to see if someone else has done it or something similar and found @unlanhaus on instagram and he's done it with a Renault Dauphine(currently busy with his second) and that gave me some inspiration..although a Topolino is a lot smaller than a Daupine.
I've been collecting parts here and there.
I bought 1967 Beetle pan in January that has the shorter rear axles.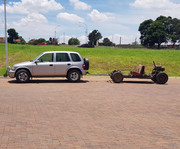 I then shortened the pan 400mm and placed it next to the topolino chassis and that's when I decided to keep most of the Topolino chassis and just use the beetle front and rear suspension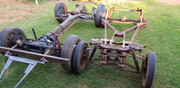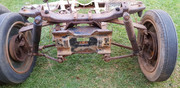 So I went ahead and removed the front suspension from the fiat and after measuring plenty I trimmed a extra frame head that I had and tacked in place on fiat chassis I could fit the beetle front beam.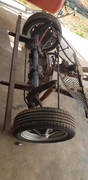 On to the rear..cut Fiat..trim beetle..tack in(this took 3 days) everything is 100% sqaure/level/inline...straight.
While I was grafting the beetle suspension in,I worked in a 70mm body drop..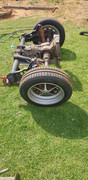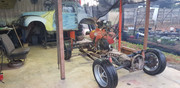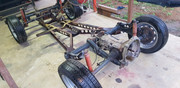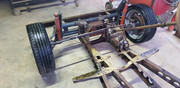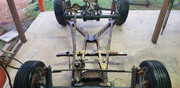 Then it was time to cut the rear of the fiat body to clear the vw gearbox/engine.It was easier in my opinion to cut the rear end off on the factory join.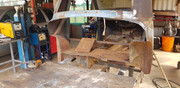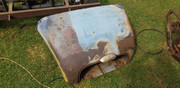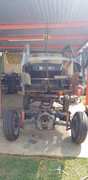 Body lowered onto chassis for the first time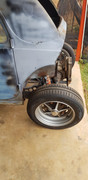 Then fitted the engine to check body to engine clearance.And tacked rear of body back.
I must say that I was very pleased to find that everything fits pretty well,lots of clearance.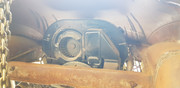 I still have to build a firewall,cooling tins,engine lid,vents etc.. but very happy with how everything just works out.
I will have to narrow the front beam 200mm, I know its a lot but I don't want to widen the front fenders to fit.I have to widen the rear fenders +- 50mm but all depends on my brake/ wheel setup.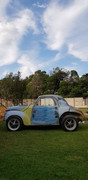 At the moment I am busy with the rear disc brake conversion so I can run 13" 4x100 pcd wheels and then when I find wheels I like..I can determine how much i need to widen rear fenders.