It is with great pleasure that I can announce that I have gone over to the dark side and bought myself a 'bus'.
In fact, its a German spec Panel Van in pretty good condition.

As some of you know, I have never really shared the passion for busses, but instead enjoy the beetles, obviously with a bit more performance...
However, I have always wanted a panel van but wrote off the idea of finding one in good condition and straight.
Needless to say, Fig posted an advert for a baywindow panel in PE which I took a fancy to.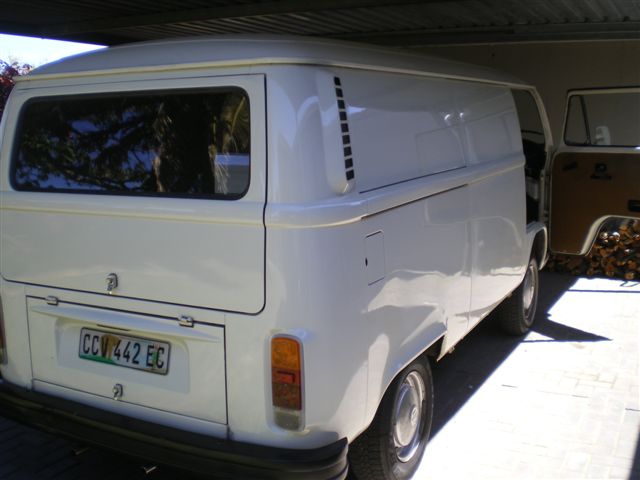 It is at this point that I really have to thank Retrovan for his assistance.
Since I am currently onboard a ship in the Gulf of Aden it isnt so easy to just "go check it out", so....
I contacted Herman to go look at it for me. After a couple of calls via Skype discussing what I would like, Herman checks it out and tells me its what i am looking for. It isnt perfect, but its straight with minimal rust.
So I ask him if he can haggle the price a little and send me his banking details....
Instead, Herman buys the bus, with his money, and only after he gets the bus does he ask me to repay him.
I have no words for this kindness and trust.
Thank you Herman.
Herman has kindly arranged storage until December which gives me enough time to get home and fetch the bus.
Plans for this bus?
Not many yet. I want to see it first and then decide and check my finances at the same time.
One thing is for certain however... the engine will be getting a tiny upgrade to 1700cc from its current 1600cc (it'll remain T1 for now).
Once again... Thank you Retrovan, you are a true gent.