Here is another edition to the collection that I got hold of last week.
It is a 1971 model, colour code 060, which is referred to as Gold.

It lived in Bellville from brand new and still has its original number plates. It is 100% rust free and in original paint with the odd touch up here and there.
There is one drawback. It was converted to a JT3000 V6.

The conversion was done in 1987 in order to tow the old mans caravan. It has quite a heavy duty constructed towbar fitted. Surprisingly, there doesn't appear to be any overheating. I'm not going to gut out this engine just yet, Ill drive it as is for a while. It was a new motor from Ford fitted, and it doesn't even have 50 000 km on it. It still has its own warranty books as well.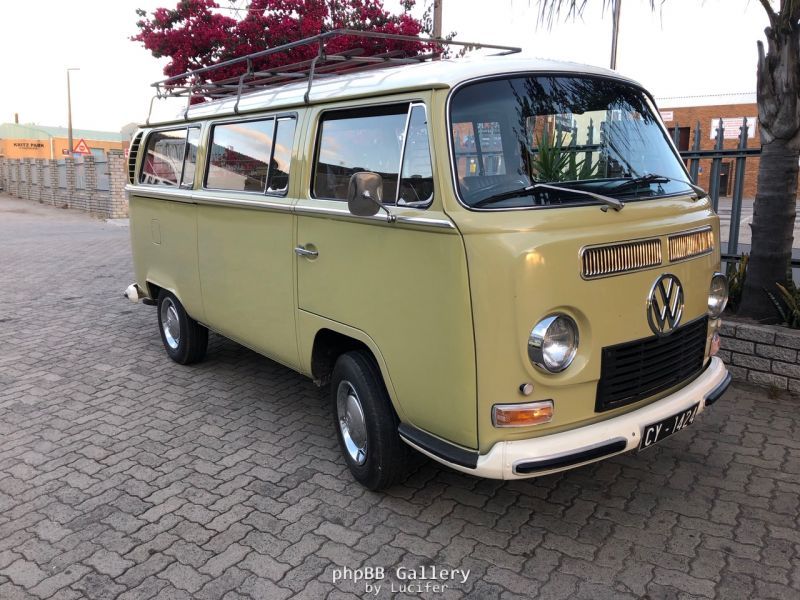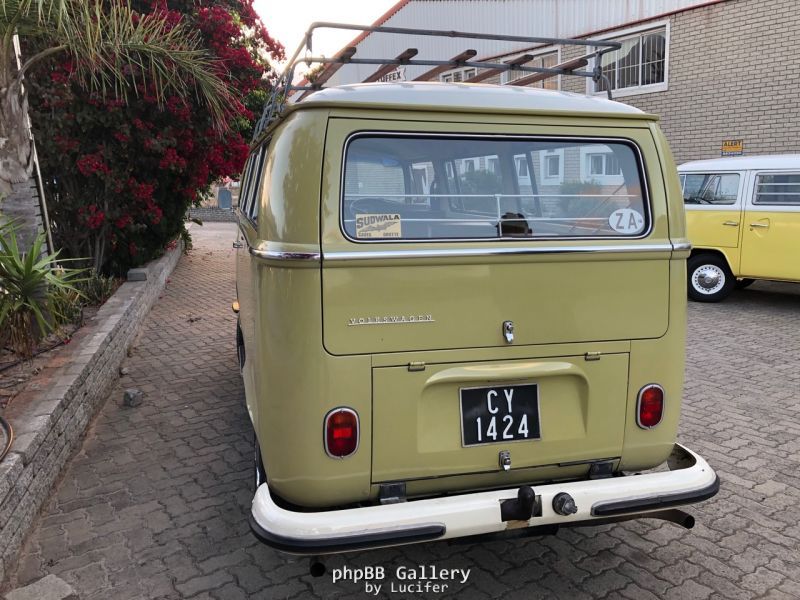 Lovely original interior.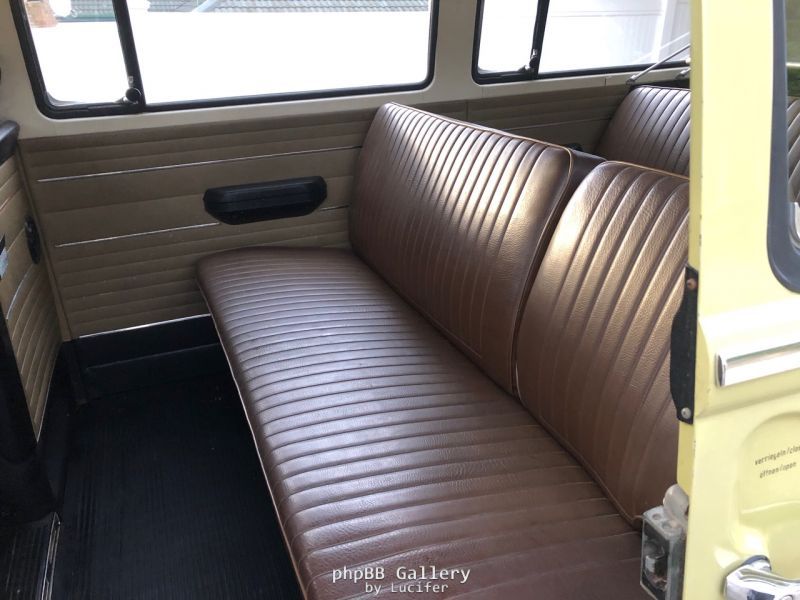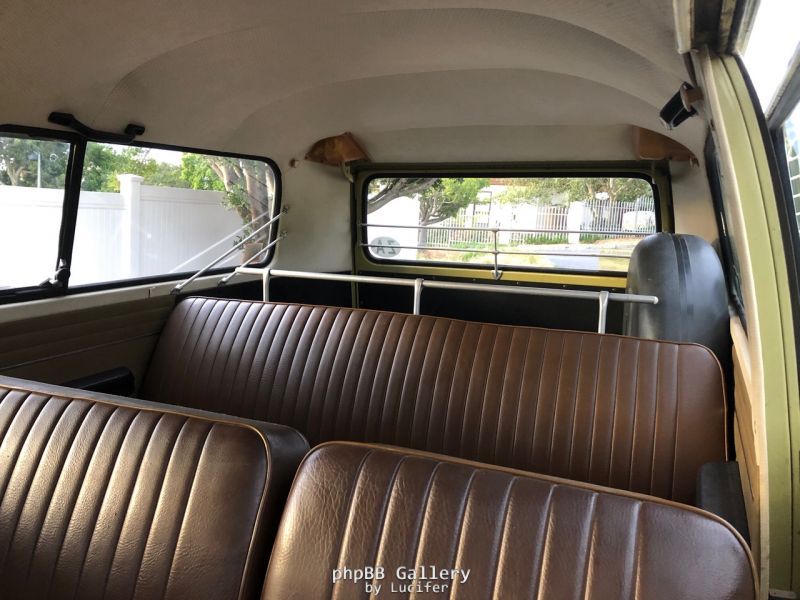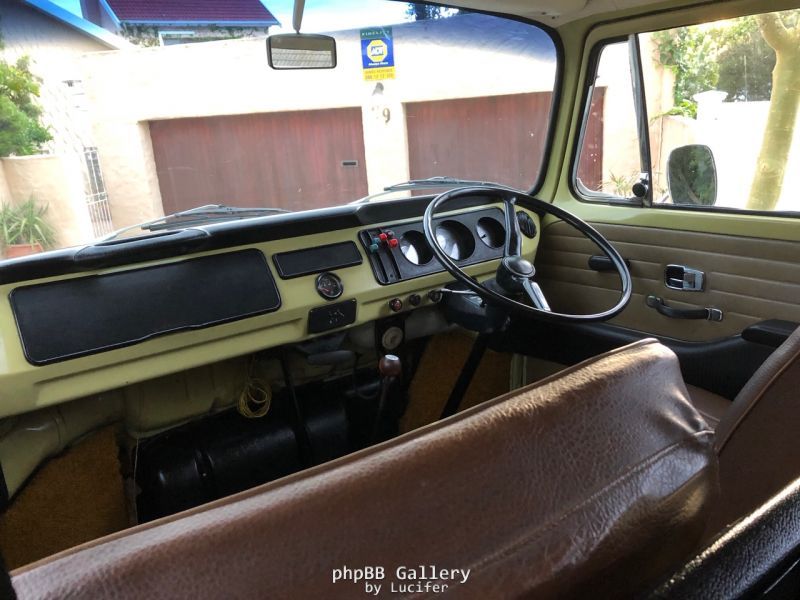 A few of the stickers still preserved from the busses past travels.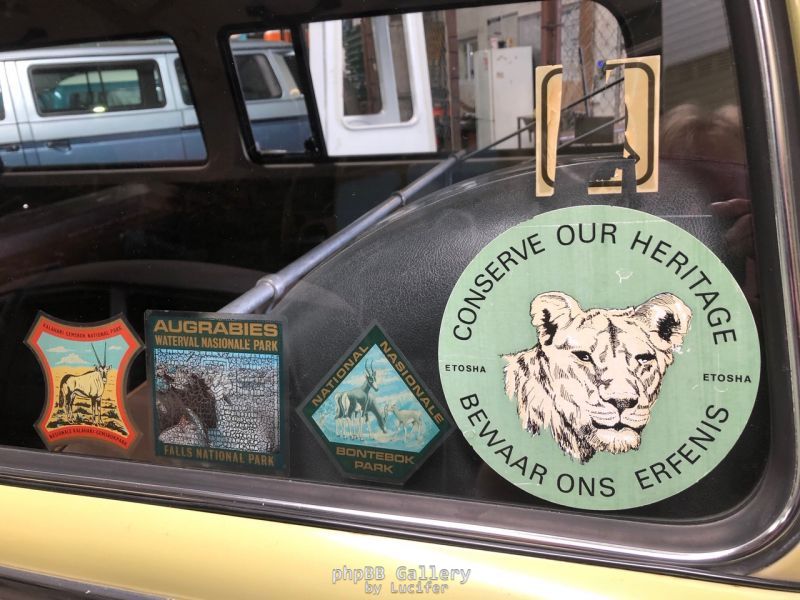 Now, I will admit, I hate conversions, but this V6 does have some good power, enough to easily make it run off the speedo.